I (Tanya) have been convinced that the best way to see the world is with carry-on luggage only.
Having travelled to many parts of Australia and the world using various types of luggage from a massive wheeled suitcase that I could not even pick up, to a what I thought was smart, a 80L backpack that made me look like a turtle when it was full (3 days into a month trip around Europe) to heading over to the east coast of Australia for nearly a week with no more than a 38L backpack between the two of us, I have decided that the way of travel is with one carry on bag only!
To be honest, Andrew and I had already bought backpacks for this trip months ago. People who know me well, know how organised I can be. We have packed our stuff three times now, discussing what to get rid of, what to buy and what to replace. It was the third time of packing my stuff into this bag (Blackwolf McKinley 55L) which I still say is an awesome bag, that I realised that I could go smaller. I had only filled up half of this bag, what a waste of space! I figured that if I had all this space in a bag, knowing me, I would just fill it up with crap within the first 3 days of our trip, then complain about the weight of the thing from 3 days on, making Andrew carry his and mine the entire way!
After much deliberation, much research on the interwebs, reading other peoples stories, watching videos on what to take, how to pack for one bag travel, I finally convinced Andrew that this would be the way to go!
The search began. Finding the perfect carry on bag, waterproof, backpack style, at least 40L of space that would comply with Air Asia's strict regulations of:
"Each passenger (excluding infants) is allowed ONLY one (1) hand baggage with dimensions not exceeding 56cm X 36cm X 23cm. Also, it shall NOT weigh more than 7kg. We reserve the right to refuse carriage of any hand baggage deemed to be excessive in weight or size by us." See here
We spent hours, yes hours, surfing the net, reading reviews, looking at videos and then went into all the travel shops / disposal stores we could find in Perth, trying on backpacks, measuring them, taking pictures, putting my packed stuff into them… it was a chore 😉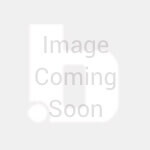 A bag was found. Tatonka Small Barrel Bag Pink T1997
Dimensions: 31cm x 31cm x 53cm
Capacity: 45L
Weight: 1.3kg
Ok, so the dimensions are a little out compared to the Air Asia's guidelines. We had heard that all we needed to do was make sure the dimensions were to add up to no more than 115cm in total, so 31cm+31cm+53cm = a perfect 115cm!
What I like most about this bag is that it is 98% waterproof. I say 98% as the bag does have zips. Zippers are never completely waterproof. The fabric is entirely waterproof so our laptops and the rest of our stuff would be safe unless we go swimming for 3 hours in the River Kwai.
We plan to head to the airport with our new backpack shortly with some stuff packed, including laptop, all other techie stuff and everything else we are bringing with us and see if it will fit fine in Air Asia's size and weight thingo (whatever they are called). The place we bought the bags from have offered us a full refund if it does not comply with Air Asia's standards. Luckily for Qantas flyers, the bag complies with their rules!
Will write another post about our bag after being tested at the airport soon 🙂
Update… to read more about our bag search, please see this article.